About who we are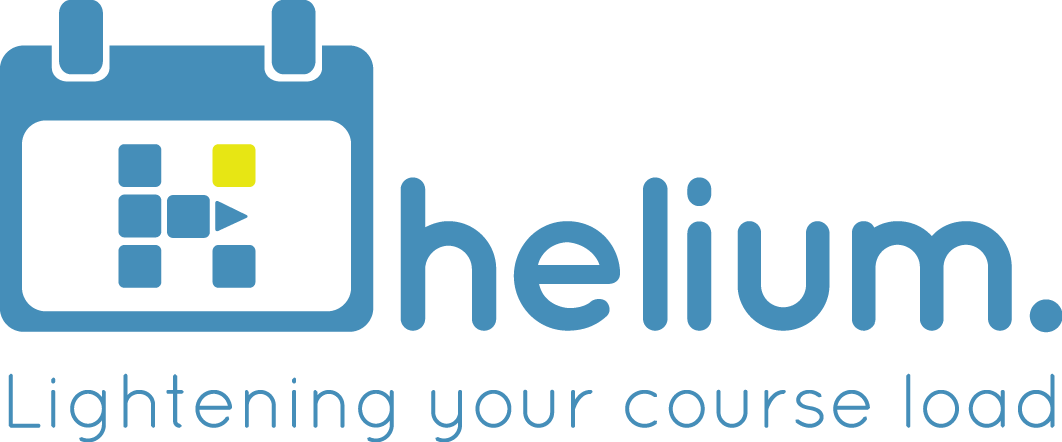 The Basics
Short and simple: Helium allows you to ditch the physical planner and take control of your schoolwork.
And because we like you and want to make this work, we're also throwing in a few extras. Those pesky grades that are so hard to monitor? We've got your back. Ever-changing due dates? No problem. A quick look at your progress through a semester? Just a click away.
We could keep going, but that would contradict this section's title, eh?
The Back Story
Helium has its origins in Get Organized, an open source, cross-platform digital planner developed by a frustrated Software Engineering in his sophomore year of college. Alex Laird's frustrations weren't from a lack of programs claiming to help students declutter their academic calendar, but because all of these tools were limited and incomplete. So he did what most Software Engineers do when they face this problem—he made his own.
But what started as a tool made for himself was soon noticed by his friends, so he made it available for download from his personal website. Within a few weeks, Get Organized was receiving the recognition of big-name tech sites like CNET's Download.com and Lifehacker, and in no time at all Get Organized was being used by tens of thousands of students worldwide. As it turned out, Alex wasn't the only student facing these organizational frustrations.
The Now
Fast-forward a few years; Get Organized was due a professional rework from the ground up, this time as an intuitive and modern set of websites and apps.
Enter Helium, the natural evolution of Get Organized for the modern student, rebuilt from the ground up by a professional team with a desire to see students succeed in every area of their life.
For the most recent happenings and updates about Helium, be sure to check out our blog. We update that with news about upcoming features, promotions, notes about new releases, and more!
If you have questions, find us on Facebook, stalk us on Twitter, or just get in touch via email!
Connect with Us